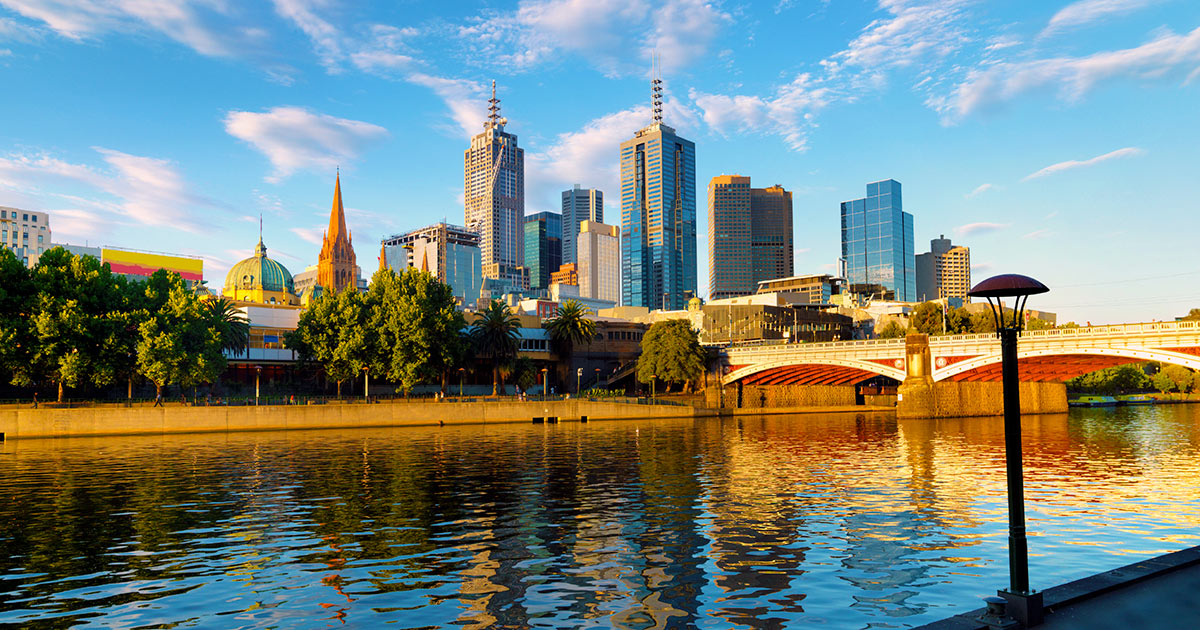 Melbourne skyline
Universities in Melbourne
As the list and map show, Melbourne is home to 7 Australian universities and hosts campuses of another 5.
Three universities in Melbourne have > 70,000 students (Monash, RMIT and Melbourne Uni)
Melbourne universities teach 340,000 students in total, including 138,000 from overseas.
Students love coming to study in Melbourne for reasons such as:
good city transport links and plenty of student accommodation
an exciting culture, with interesting bars and cafes and thriving music and art scenes
a calendar full of concerts, theatre productions and sports events.
Updated: 17 June 2021